Japan's Exports and Imports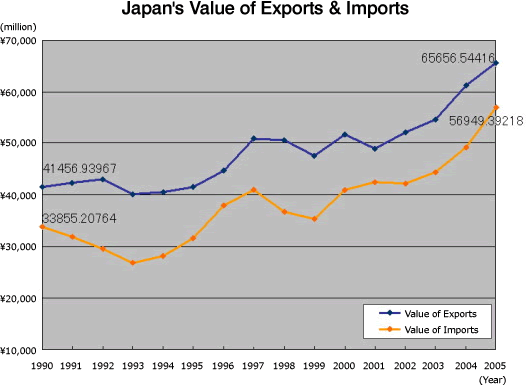 Japan's Trade Statistics, since 1990 to 2005.
Japan's Exports and Imports have expanded rapidly since 2001. In terms of Japan's trade in 2005, value of Exports recorded a record highfor the Forth consecutive year, while value of Imports recorded a record high for the Third consecutive year.
Japan's trade statistics analysis become important to develop an understanding of world trade. We offer you the useful trade statistics services.Click here!